Char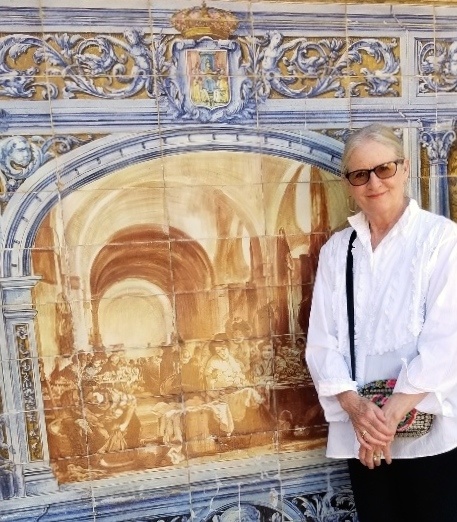 Char is an internationally known designer who is a design student of the world.  Char travels extensively throughout the world to immerse herself in fashion and design.  Whether she is on the cutting edge of fashion in Barcelona or studying native cultures in Central America, Char incorporates all that she sees and learns into her fashion.
Known first and foremost as a leather designer and queen of the iconic "White Shirts," Char also creates one of a kind couture in Denim, Sport Coats, Native weaving jackets, and anything that strikes her fancy as being on the forefront of fashion.  Almost all of her leather and couture work is done here in Santa Fe, New Mexico.
Char knows first hand how to dress women and it shows in the flattering fit of all of her clothing.
Char is known for both classic and cutting edge fashion and is an icon in Santa Fe and around the world.

Alan Mich

ael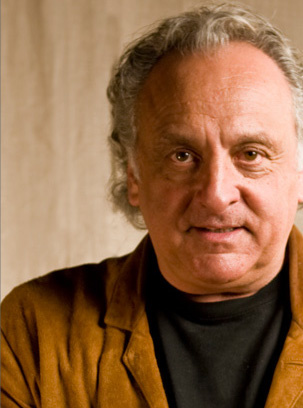 With more than 20 years of storied history, Alan Michael Leatherworks has too long been a well kept industry secret. Featuring the richly creative designs of founder Alan Michael Cohen, this executive leather clothier has supplied jackets, vest, skirts, pants, and shirts to many of today's hottest stars in music, fashion, and film entertainment.


Andreas Tsagas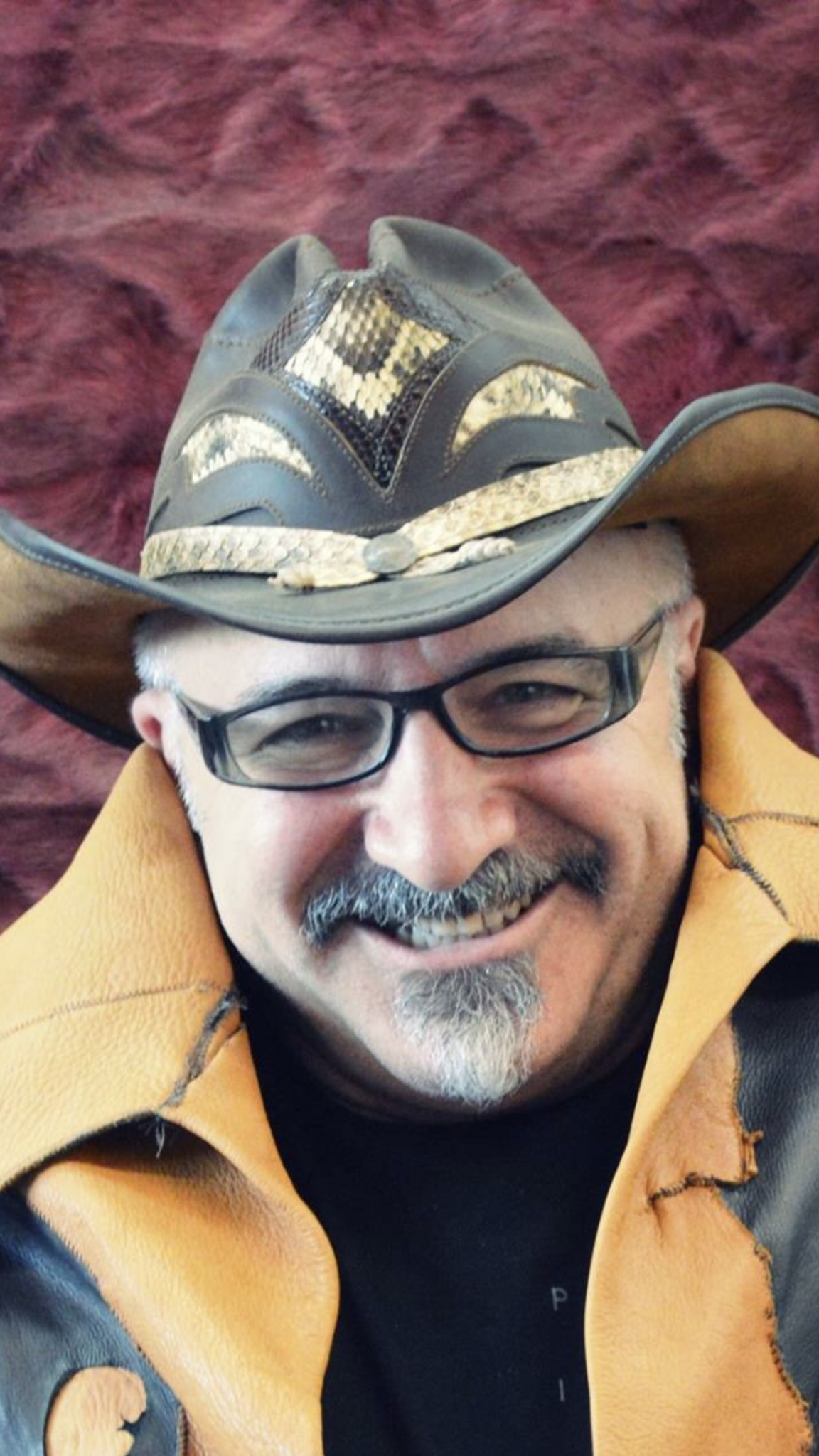 Andreas Tsagas is a Grecian Born leather and fur designer who makes truly one of a kind pieces of wearable art.  His jackets and coats have a distinctly rock and roll vibe.  Andreas is known for hand distressing each leather pelt to create a rough cut and distressed look.  He makes each and every piece by hand and really tailors his pieces to beautifully fit a woman's body.  His one of a kind original works are sure to garner admiring glances wherever in the world they are worn.


Ray Van Cleve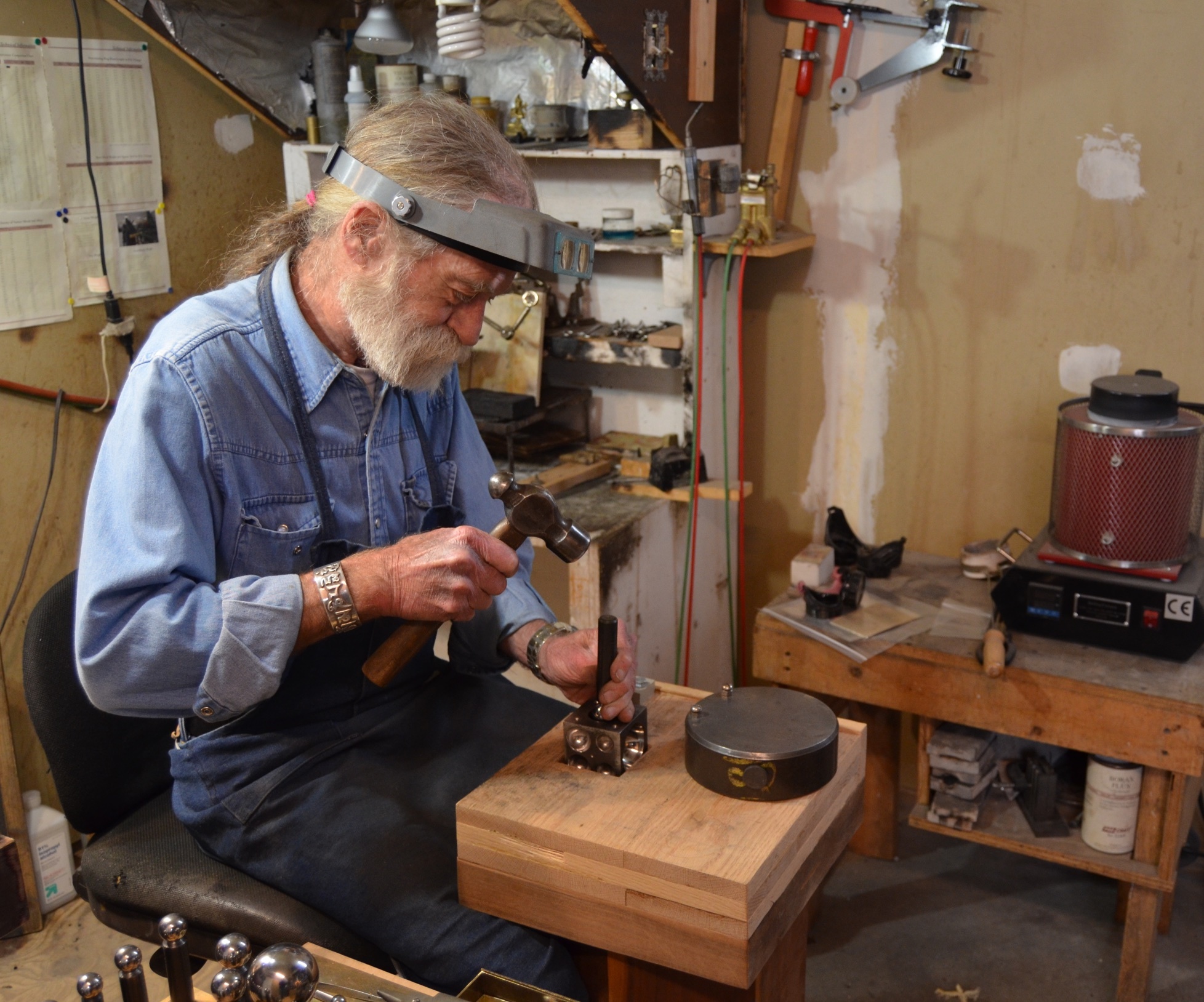 For more than 40 years, Ray Van Cleve has been fabricating elegant limited edition and one-of-a-kind silver and gold jewelry. Ray was initially recognized for creating saucer, acorn, overlaid, and melon-shaped beaded necklaces out of sheet silver. His work has expanded to include belt buckles, pendants, bracelets, small boxes, and freestanding metal sculptures.

French Kande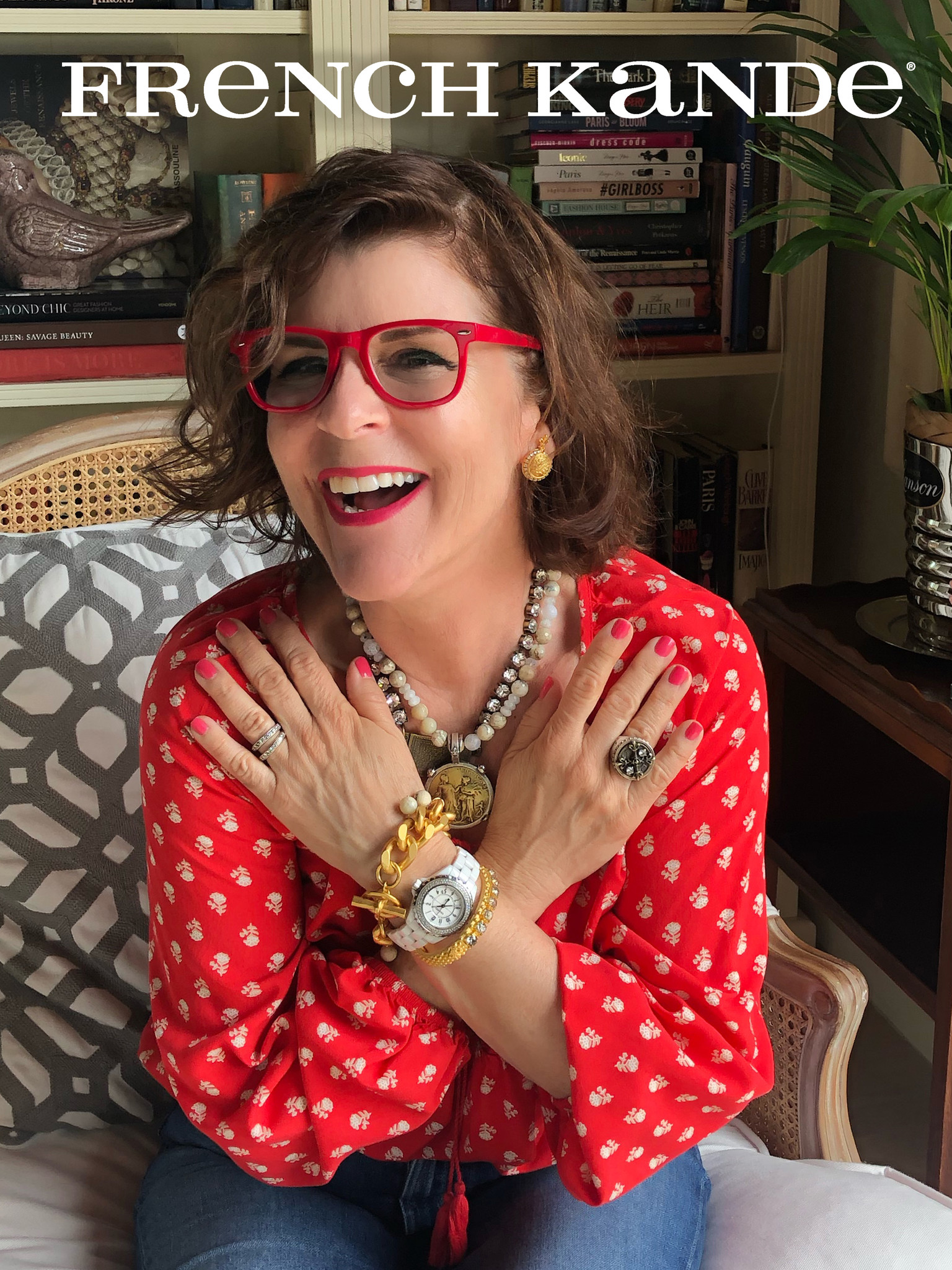 French Kande is a vintage forward® jewelry line created by indie designer Kande Hall. Her collections feature stunning, vintage French medallions from the 1960's that she discovered during her travels throughout France. Gifted to their best customers as a token of appreciation by local businesses, each medallion is a story waiting to be told. Each offers its own unique history and brilliantly captures the style and attitude of the glorious French culture. Designed and manufactured entirely in her hometown of Los Angeles, every design and casting is proprietary: designed personally by Kande Hall and branded exclusively for our use. If it doesn't say French Kande, it simply isn't. Using natural materials of the highest quality possible and working only with Los Angeles and U.S. based manufacturing resources, every length of chain, every strand of stone and pearls is personally curated by Kande to insure quality and reflect her trademark aesthetic. Timeless in its design, Kande's jewelry speaks boldly, yet it is undeniably feminine. Her SoCal lifestyle has shaped her "throw on and go" attitude regarding her collections' style and wearability; it's the perfect accessory for a day at the beach or a night on the town.

Mariano Draghi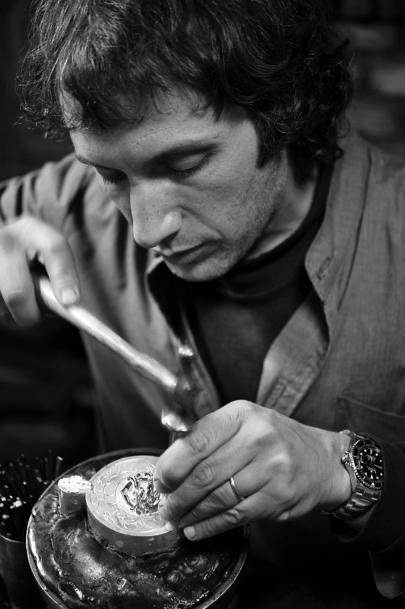 Mariano Draghi is a nationally recognized Silversmith from Argentina.  He has received numerous awards for authenticity and craftsmanship in the world of Silversmithing.
His craft began in the 1960s from the hand of his father Juan Jose Draghi.  He developed a school and taught other craftsmen his trade and ethics.
Mariano studied in Florence, Italy, and returned to Argentina in 2001 to follow the family tradition with a lot of responsibility, commitment, and dedication.  His goal every day is to give what he considers the best and most important thing: to generate an emotional bond with the client that transcends his work.  Each piece is made by hand in his workshop.

Pam Springall
Pam Springall is a self-taught artist who resides in Placitas, New Mexico.  Pam's past is fascinating and took her all over the world to pursue her love of beading. Pam traveled all over the Far East and India and had her eyes opened to the creative process it takes to be a beader.  She has applied this creativity to all her work.  Her passion is to let the beauty of the stone, pearl, or bead stand on its own and not bog it down in unnecessarily complex designs.  She creates beautiful cast sterling silver clasps for all her creations and marries the clasp to each work.
Pam sells beautiful and extremely wearable art that reflects her unique and authentic perspective.

Judy Perlman
Judy Perlman works in silver and semi-precious stones and creates completely unique jewelry art.  With both a degree in anthropology and art, Judy combines tribal motifs with Japanese textile designs to create her work.  Her work is unlike any other jewelry artist and is often whimsical and always charming.  Judy will buy new stones and gems only to live with them for months or even years until the stone speaks to her and tells her what to create.
Her work is incredibly wearable and is sure to garner lots of attention due to the unique and authentic look each piece has.

Northstar Turquoise
Clint Cross is the owner and founder of Northstar Turquoise.  Clint, a native of the Missisquoi band of the Abenaki Nation Indians, has been mining the Cripple Creek turquoise mine for 18 years.  The turquoise mined from Cripple Creek is made into jewelry as all-natural turquoise, meaning Clint does not stabilize it (or fill it) to create his one of a kind creations.
Clint calls upon the history of turquoise as the first stone to have value among the indigenous people for the making of jewelry or trade.  It is known to be a healing stone and Clint believes fully in the spirituality of Turquoise.  He believes that if the stone has been treated (stabilized) in any way, it loses its effect, so he only works with the natural stone.
His one of a kind creations are strong on featuring the beauty of his turquoise and are exceptionally unique pieces of wearable art.

Gilda's Gewels
Gilda Baker started her line Gilda's Gewels in 2011 after a lifetime in the fashion industry.  She is known for pairing interesting, feminine and unique pendants with vintage chains, diamond accents, pearls, or native beads.  The result is a piece of jewelry as unique as the women who purchase her line.  Her sophisticated creations are made from silver, gold, diamonds and each and every piece is one of a kind.

Victoria Cooke
Once you get to know Victoria Cooke it is easy to understand why her past fashion boutiques, which had treasures from the South of France, Copenhagen, Brazil, Italy and many other European destinations, were so unique.  Cooke brings her fascinating experiences as an international model, photographer and fashion designer to her new WILD 'BOUT YOU brand.  Designed in Santa Fe, New Mexico in 2017 she inspires and creates a unique mix of athleisure fashion known as the Snap Dress Duster.